Choosing the right wetsuit can feel like a challenge and there are many different options to pick from. Deciding what specifications are right for your needs is the name of the game. So here is our step-by-step wetsuit guide, with everything you'll need to know when making your decision.
A wetsuit is an essential piece of kit for almost any water sports activity. Wetsuits keep you warm due to small bubbles in the neoprene that trap air next to your skin which acts as a heat insulator.
The most important place to start when considering a wetsuit is how thick you need it to be and this is what we will be discussing below. Wetsuits can be of different thicknesses and this is measured in mm. This is a good demonstration of how warm the wetsuit is going to be.
Wetsuits commonly come in four thicknesses; 3/2mm, 4/3mm, 5/3mm & 5/4mm. The time of year, location, and how long you are going to be in the water, will usually dictate which thickness you will want to be wearing.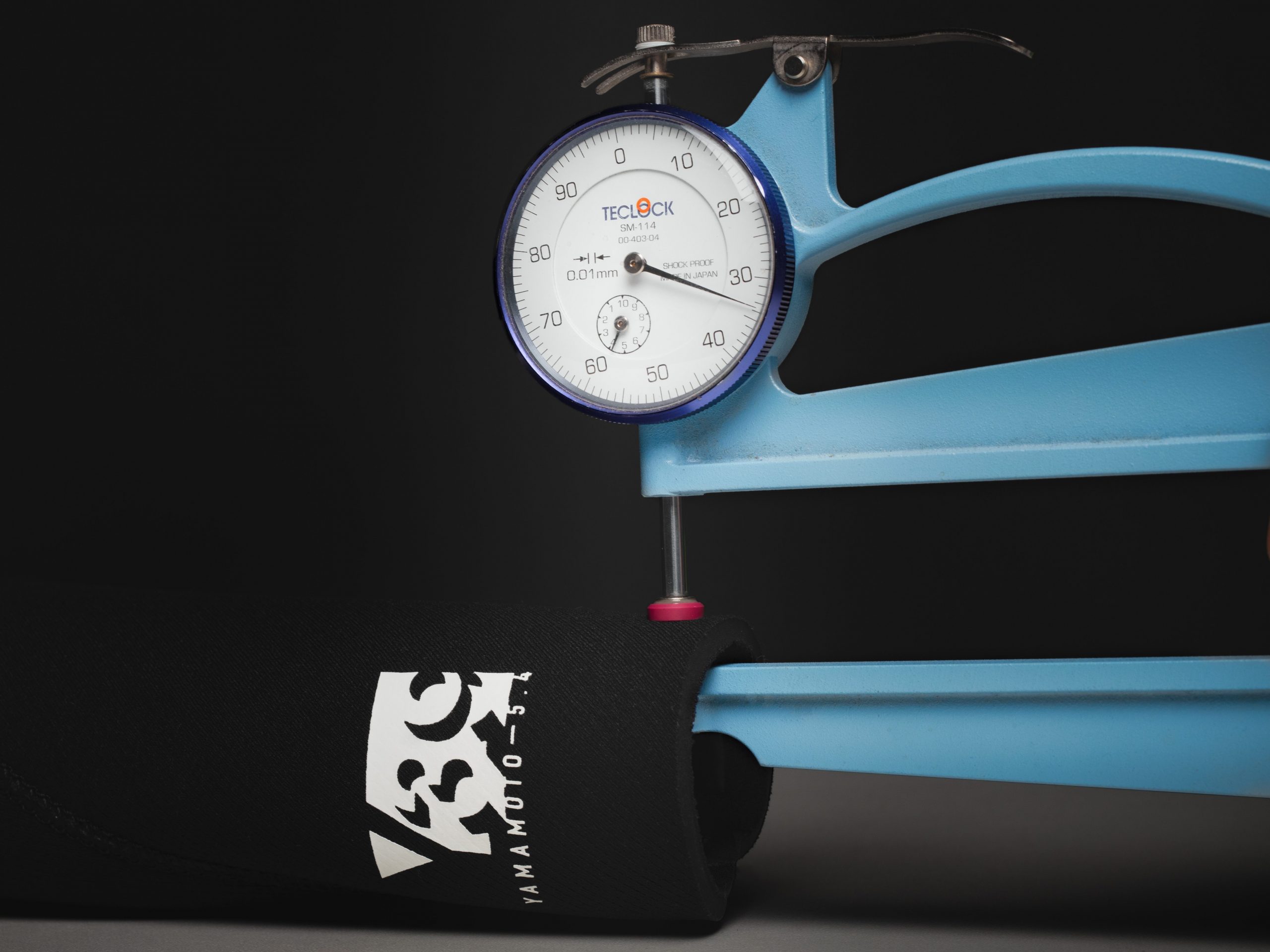 3/2MM THICK WETSUITS
3/2mm is the thinnest wetsuit thickness we offer and would typically be used in the summer when the conditions are slightly milder. A 3/2mm thick wetsuit will keep your core warm and allow you to stay in the water for longer. With a thinner suit you will also have more maneuverability in the water with increased stretch as the neoprene is thinner and therefore more malleable.
IDEAL FOR TEMPERATURES RANGING FROM 15 ~ 20°C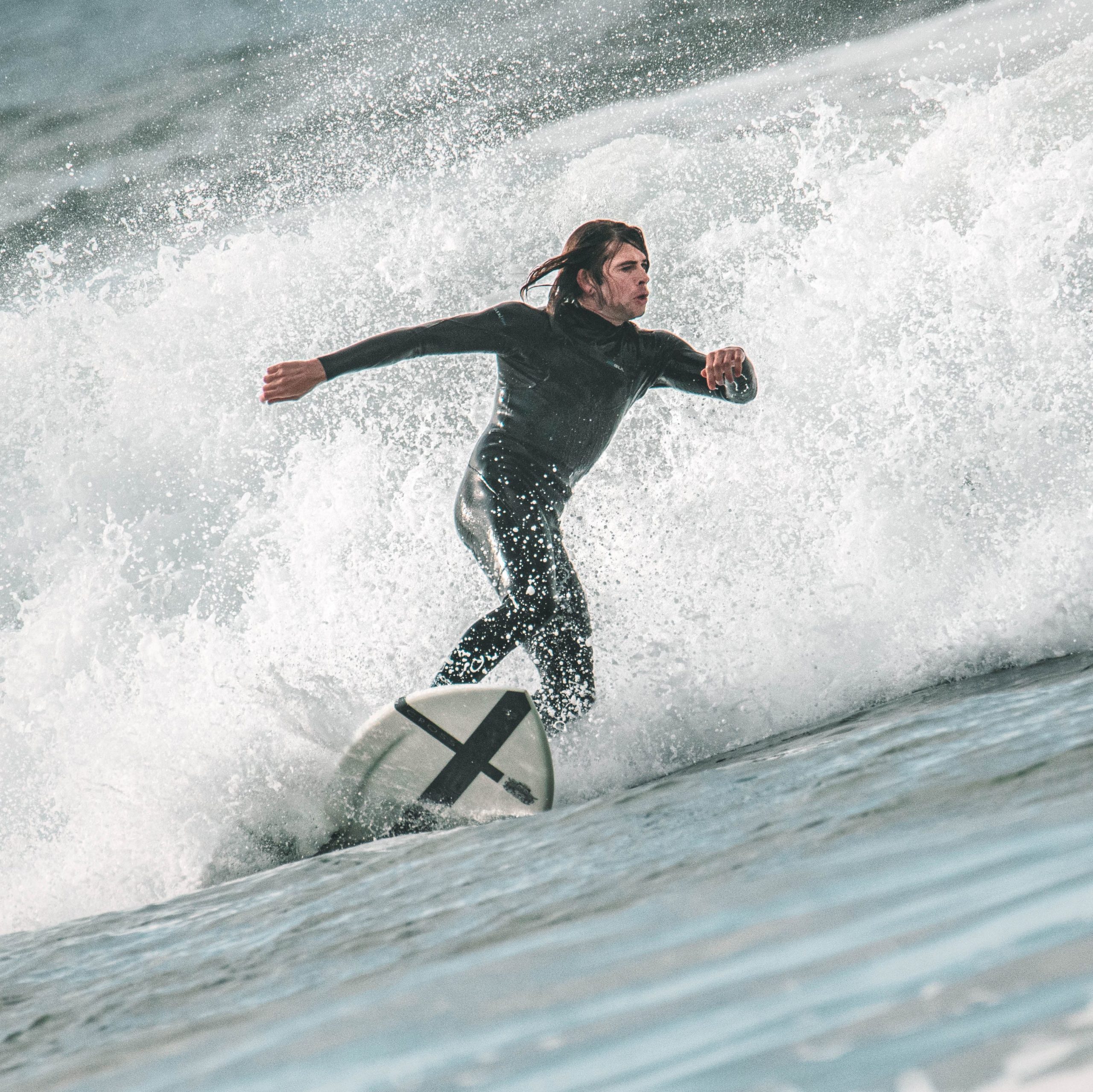 4/3MM THICK WETSUITS
4/3mm is a good in-between and a common thickness for spring and early autumn. The 4mm panels are located in the body and upper legs panels. The 3mm panels are in the arms and lower legs where they allow for more flexibility. This suit will still give a good level of stretch but will also feel significantly warmer than a 3/2.
IDEAL FOR TEMPERATURES RANGING FROM 12 ~ 15°C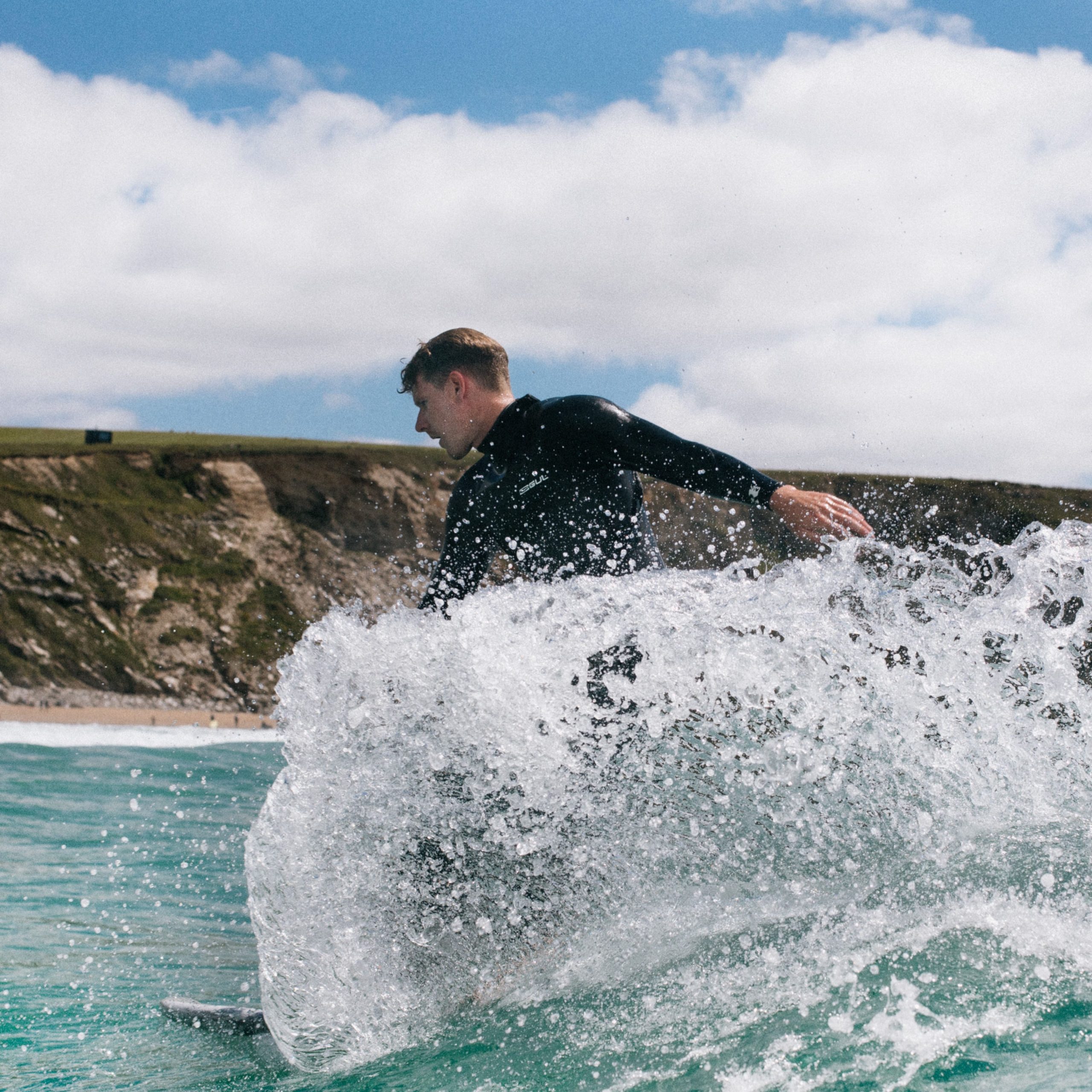 5/3MM THICK WETSUITS
5/3mm is one of the thickest suits available and is the most common thickness for a winter wetsuit which in the UK would be used from Autumn through to spring. The thicker 5mm panels are used in the main body panels for extra warmth and the 3mm thick panels are used in the more flexible areas such as arms, shoulders, and legs.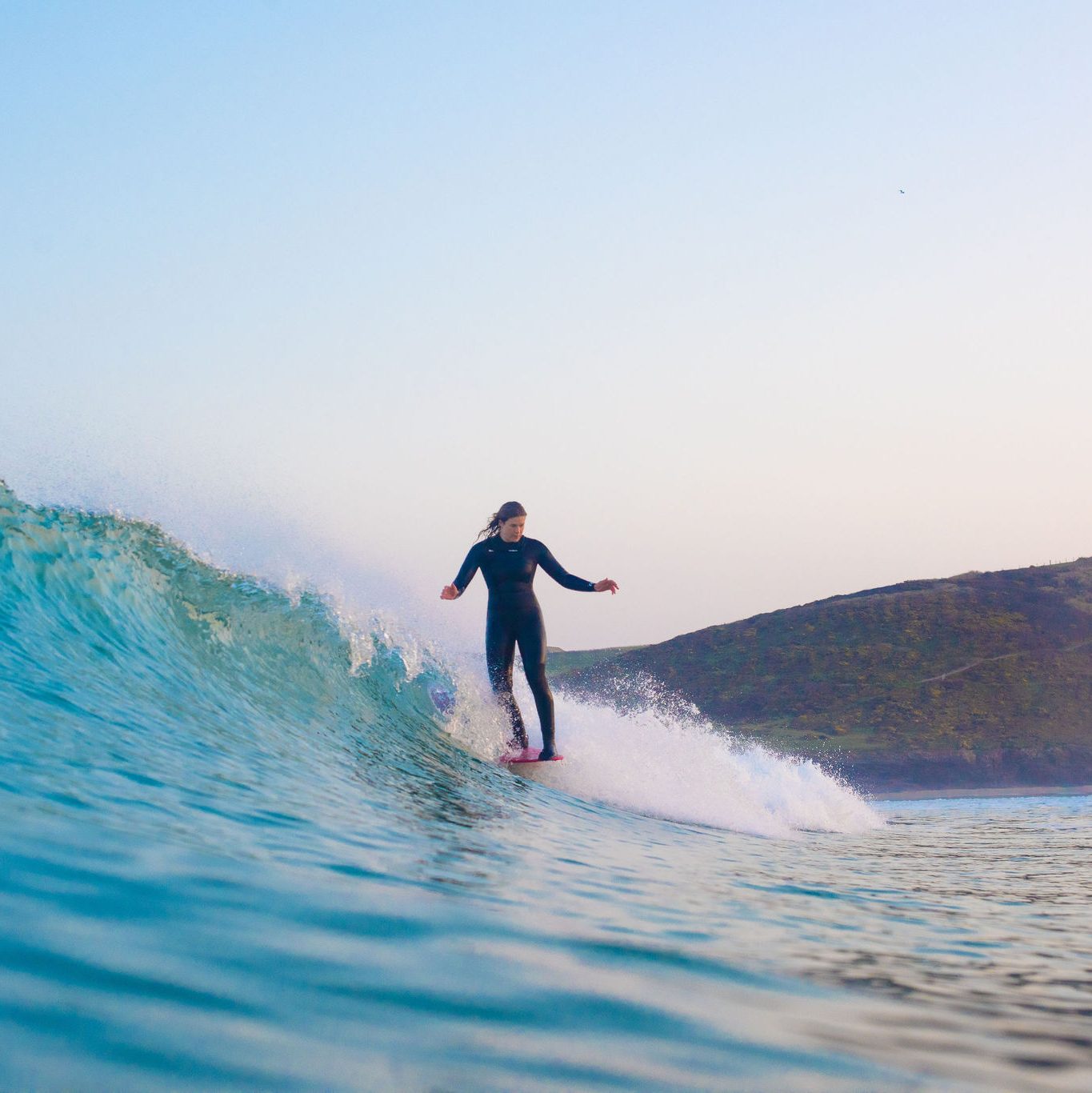 IDEAL FOR TEMPERATURES RANGING FROM 8 ~ 10 °C
True Thickness
What do we mean by this? During construction before any additional layers are added, we measure the wetsuit foam to get the 'true' thickness. This means that our wetsuits tend to be slightly thicker than we state as we add thermal lining and laminate after taking the measurement.
Next up in your decision-making process is picking a wetsuit entry system…
Time to get #IntoTheWater?
Prices from £40